Yesterday, I bought a cheap moisture meter ("fuktmätare" in Swedish) called "Konkret MT210" (probably a rebranded name) in a local paint shop to measure the amount of moisture in wood to determine if it was dry enough to be painted.
I started using it today, but after a few measurements, one of the two sharp pins that is used to probe the wood sunk into the meter and it became essentially useless. Not a good sign of quality.
Before returning the faulty product to the shop, I decided to take it apart (it was kept together by four screws, so disassembly was straightforward) to see if it perhaps would be easy to fix it. The PCB inside it provided a surprise however. It was the most horrifically badly soldered circuit board I have ever seen. I do not even know how the manufacturer is able to produce such bad solder joints on an entire PCB. See below photos.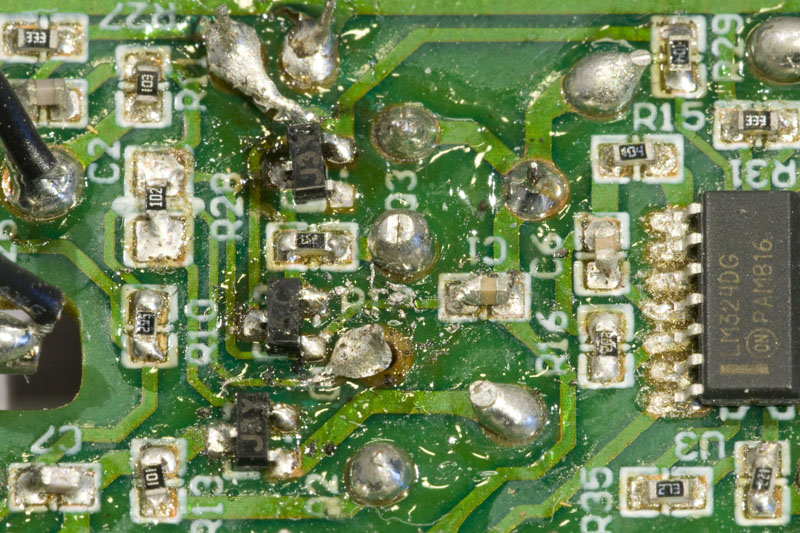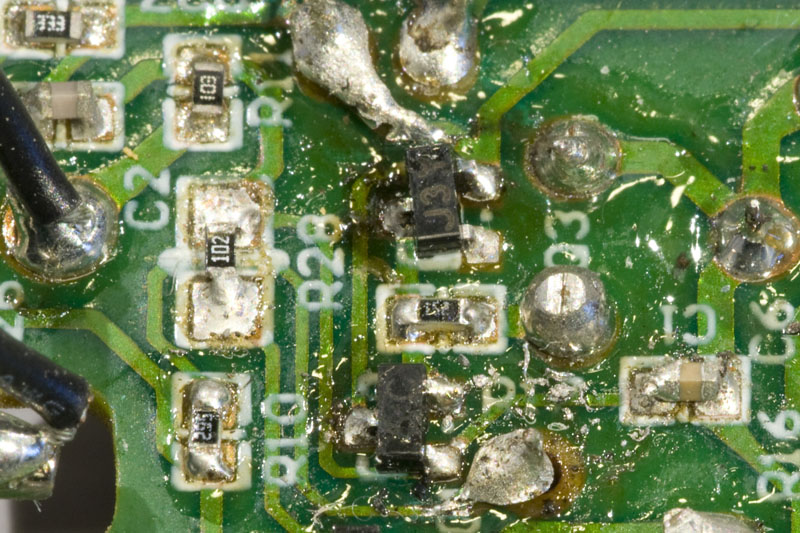 Misaligned components, lots of solder residue, excess solder, many lose solder blobs and even missing copper pads. It is not a pretty sight.
So not only was this product mechanically deficient, the electronics was also built using some entirely inadequate process. I do not recommend anyone to buy this product.